Derbyshire man wins East Midlands MEP's Photo Competition
22nd November, 2013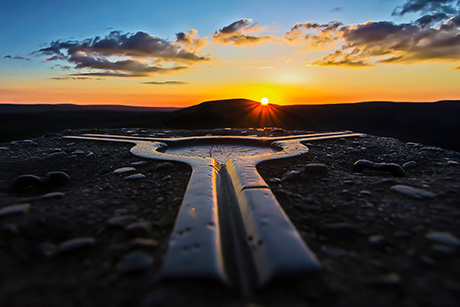 The winning entry – a photo of the sun setting over the Trig Point at the top of Mam Tor, near Castleton, was judged by Miss McClarkin to be the best of all the entries submitted from across the East Midlands.
As his prize, Mr Hollingworth will receive return travel to Brussels and accommodation for 1 night in a Brussels hotel for 2 people.
Miss McClarkin, Conservative Spokesman for Culture & Education in the European Parliament, is a keen amateur photographer following in her father's and grandfather's footsteps. She said:
"I'm delighted to announce Martin as the winner of the photo competition. The quality of entries was fantastic, but after much deliberation I decided his entry was the best.
"I look forward to welcoming Martin to Brussels; I'm sure there will be a photoshoot or two involved!"