MEP's Christmas Cards to help Heart Link
8th December, 2015
East Midlands MEP Emma McClarkin will once again use her festive Christmas Cards to support the great work of a local charity.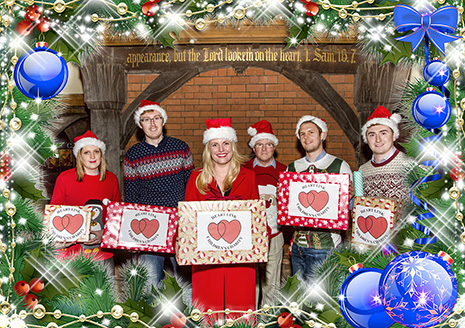 It is a Christmas tradition of Miss McClarkin to support a regional charity by using Card Aid, which ensures a portion of the costs is donated to charity.
Miss McClarkin has this year chosen to support Heart Link (East Midlands Children's Heart Care Association), based at Glenfield Hospital in Leicester, that offers a support group for parents and families who have children suffering from a heart defect. Previously she has supported the Air Ambulance and the East Midlands Trauma Unit at Queens Medical Centre, Nottingham.
Miss McClarkin said:
"The sending of Christmas Cards is something I always enjoy, but it is also an opportunity to raise the profile of regional charities through the Card Aid initiative and invite others to make a donation too.
"I try to choose a different charity each year, and this year I've chosen Heart Link, which does amazing work for young children in the region with heart problems. As well as my Christmas cards raising money for them, I hope that those who receive my cards will also look at this very worthy cause and decide to donate themselves."
Heart Link was formed in 1981 and has worked hard to not only provide support for young children in the East Midlands and their families suffering from heart defects, but also to improve the hospital facilities and providing much-needed valuable medical equipment for those in need.