Britvic welcomes East Midlands MEP to their Lutterworth distribution centre
17th June, 2016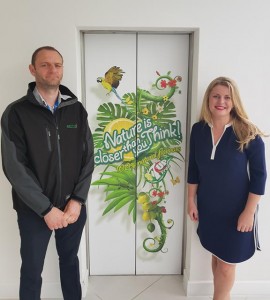 Britvic welcomes East Midlands MEP to their Lutterworth distribution centre
East Midlands MEP Emma McClarkin has today visited the Britvic distribution centre in Lutterworth, as part of her interest in regional food and drink.
Founded in the mid-19th Century, Britvic is now the largest supplier of branded still soft drinks in Britain, and owns brands such as Robinsons, Tango and J2O.
Miss McClarkin is keen to highlight the wide range of food and drink produced in the UK, and her visit to Britvic is part of a range of visits to food and drink manufacturers in the region, from small businesses to large multi-national companies.
During her visit, the local MEP was given a tour of the centre, as well as talking to management about the company's operations in the UK and across the world.
She said:
"Britvic's brands are widely recognised in the UK, with some iconic names, and I'm delighted to have visited their impressive distribution centre here in Lutterworth.
"Many of us don't stop to think about where our food or drink comes from, so it's good to discover that brands we buy every day are produced in the UK distributed from right here in Leicestershire. Britvic is a perfect example of a home-grown UK company which started small, but is now a big global player."