Emma McClarkin MEP to address WTO Forum
26th September, 2016
This year's World Trade Organisation (WTO) Forum starts today in Geneva, under the main topic of "Inclusive Trade". Experts from a wide range of public and private organisations will debate how individuals and small businesses can access the global trading system and benefit from it at a time when global growth is slowing.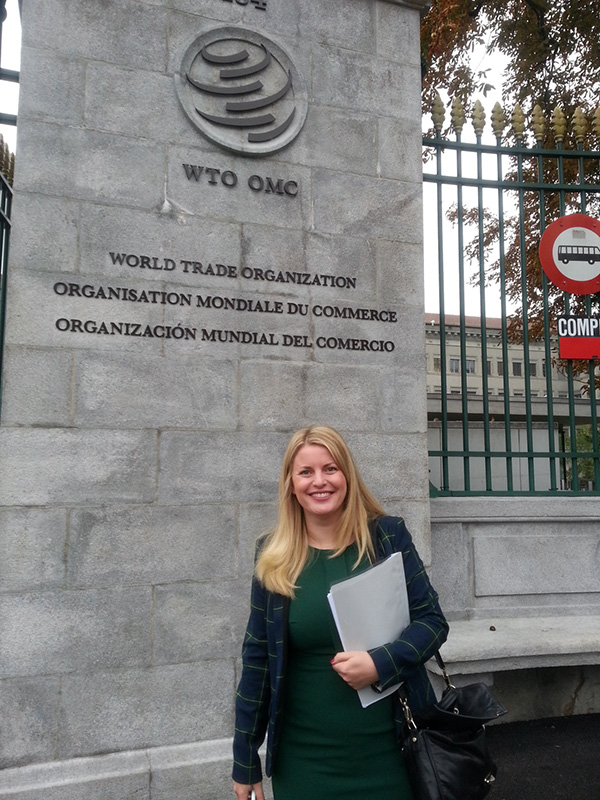 East Midlands MEP Emma McClarkin will chair a panel on 'How to make global value chains more inclusive – a legislative perspective'. She said:
"Global Value Chains are estimated to represent between 60% and 80% of the international trade and over 20% of jobs globally, and it is important that we, as parliamentarians, do something that can strengthen the positive impacts of trading for businesses across sectors and the supply chain."
Also at the WTO Forum will be the International Trade Secretary, Liam Fox, who will address the organisation for the first time after Brexit, setting out the UK's intention to be an independent member of the international body and shape the terms of its own trade agreements.
Miss McClarkin added:
"It is important to send the message to the world that the UK is open for Business and post-Brexit we will be global free-trade champions."