East Midlands MEP Emma McClarkin leads the way In the fight against illegal wildlife trade
24th January, 2017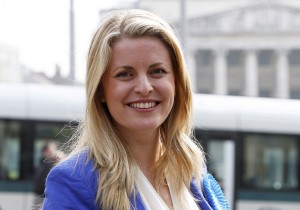 Emma McClarkin MEP welcomed today the endorsement given to her own-initiative report on trade policy and the sustainability of wildlife, which has been voted in favour with an overall majority in the Committee on International Trade.
Miss McClarkin said:
"This vote today was a vote to keep the fight against illegal wildlife crime a priority. I am delighted with the result achieved here, and I would like to praise my colleagues for the support given to this report and their hard work and commitment to this cause".
She added:
"I am confident in a similar outcome when we vote this document in plenary in April, proving that we can work together in areas that are of common interest to all, as it is the fight against illegal wildlife trade. My own-initiative report is a positive contribution to the European Union's policy on tackling illegal trade in wildlife and wildlife products, and it strengthens the premise that trade policy can and should address environmental and sustainable development issues".
Emma has been actively campaigning in the European Parliament for the creation of appropriate policies and mechanisms that can lead to the elimination of this illegal activity which is both an environmental and financial crime. The report is now scheduled to be voted in plenary in April, and if voted in favour, it will provide the European Commission with a strong mandate for action.
She said:
"The scale of this crime is unprecedented and we must do all we can to ensure the sustainability of wildlife, and that future generations will not be deprived from the beauty and diversity of our environment".