East Midlands MEP Emma McClarkin welcomes CETA vote in the European Parliament
15th February, 2017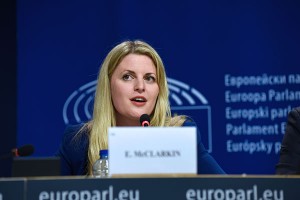 Emma McClarkin MEP welcomed today the vote of support given by the European Parliament to the EU-Canada Comprehensive Economic and Trade Agreement, (CETA), which will now be provisionally applied while the ratification process by national parliaments is underway.
Miss McClarkin said: "I am extremely pleased that after seven years negotiating with our Canadian partners we can now give green light to the tremendous benefits CETA will bring to the UK. This is the most ambitions, modern, and comprehensive agreement which holds potential to expand trade and investment between both sides."
She added: "UK small and medium sized enterprises will now be able to access the Canadian market free of barriers. These businesses make up the vast majority of the UK economy, so we must do all we can to help them get into new markets and access global supply chains, and to offer the consumers a greater choice in products and services at lower prices.
As we forge a new role in the world, CETA represents a new model of trade deals that we must look at when negotiating our future trade relations. As a UK Conservative, I will continue to champion and support a free trade agenda, and to fight the growing protectionism that is threating the global economy."