Time to take our special relationship with the USA to the next level with a trade deal
12th May, 2017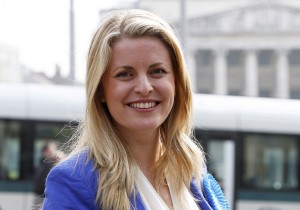 Senior Conservative MEP Emma McClarkin believes it will be possible for the UK and the USA to quickly sign a free trade agreement post-Brexit, taking the special relationship to the next level.
Addressing business leaders in Chicago, International Trade Spokesman Ms McClarkin said: "The UK and the USA have an opportunity to work together to show that when there is common ground and a willingness to pursue trade negotiations, these can be concluded quickly to benefit both sides.
"Whereas the EU and the USA failed to sign TTIP, which could have been a standard bearer for how nations trade, the UK and the USA can lead the world in free trade, rather than follow.
"UK-USA trade is estimated to be worth $240 billion a year, supporting a million jobs in each of our countries. A new trade deal between our nations would build on this and increase the potential for businesses to grow. Supporting economic growth, job creation and increased consumer choice on both sides of the Atlantic."
Ms McClarkin was a keynote speaker at the British-American Business Council's (BABC) annual transatlantic conference. The BABC is the largest transatlantic business network, with over 2,000 member companies throughout North America and the United Kingdom. The annual conference brings them together to further business links across the Atlantic.
She added: "Our workforces are some of the brightest on the planet, we both admire the entrepreneurial spirit and our enterprises are some of the most innovative. The benefits of a trade agreement between the UK and the USA are clear. Let's take this opportunity to take our special relationship to the next level.