Emma McClarkin MEP leads successful calls for Free Trade Agreement with Australia and New Zealand
12th July, 2017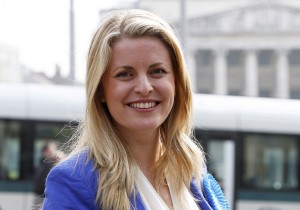 Emma McClarkin MEP, Conservative Spokesperson for International Trade, yesterday spoke to fellow MEPs on the importance of negotiating a landmark trade deal between the European Union and the two nations.
These remarks were well received by her counter parts across the political spectrum, and are encouraging signs for the talks to come.
In her speech, Miss McClarkin said:
"Australia and New Zealand are two like-minded partners with whom we share strong cultural and political links, as well as appreciating the benefits of free and open trade."
Both Australia and New Zealand boast strong economies, with two-way trade in goods totalling more than €100 billion in 2016 alone.
The commercial relationship between the EU and the two nations is already well established, but there has never been a formal agreement between the parties, something Miss McClarkin said was "crucially lacking".
She added that:
"We support an ambitious and comprehensive Free Trade Agreement, which can improve market access and eliminate barriers. The EU has a real opportunity to negotiate an ambitious deal that is bold enough to tackle modern day issues."
Talks are set to start in the autumn.