Emma McClarkin MEP shows support for improved EU legislation on spirits
11th July, 2017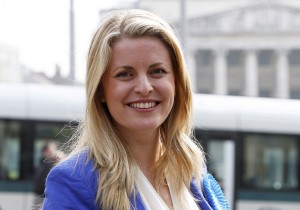 Emma McClarkin today confirmed her support for new and improved EU legislation concerning the presentation, use of name and protection of geographical indications for spirits.
This came as part of a committee meeting on the topic, which has great importance for a number of member states due to the crucial role of spirits in the European trade.
Miss McClarkin said:
"The spirit drinks industry is one of the largest contributors to the EU economy, and we must guarantee that the new proposal does not introduce administrative burdens, and substantial changes can jeopardise exports."
The new legislation improves the protection of spirits and the trade freedoms that make European commerce thrive. Exports of spirits were worth over €10 billion in 2016 and grow at rate of 7% per year, making them one of the great successes of European trade.
This legislation will have a great impact on the UK – 18% of direct employment in the European spirit industry is provided by Britain, which is the highest contributor of any member state. Spirit manufacturers, both large and small, will benefit from the new protections they will be afforded.
Miss McClarkin concluded that:
"We believe the committee has done positive work and we look forward to working together to find a good compromise…and a good bar!"